Competition on the Amazon marketplace is increasing—after all, for many online shoppers, the platform is their first (and often only) stop. Despite the fierce competition, however, you and your new products still have a good chance for success. For your launch to be prosperous, it's absolutely necessary to set up an effective Amazon launch strategy so you're thoroughly prepared when you start selling.
There are a lot of aspects for you to consider, and a lot of questions you might have. These can include:
What makes a good product? How should I price mine?
When and how should I start with my first Amazon PPC campaign?
Does a lack of reviews affect my campaigns negatively?
How should I set my default CPC and budget in the beginning?
I've received this message: "Your offer is not eligible for advertising." What does it mean?
This article will walk you through the aspects of an effective Amazon launch strategy.
You're a smart seller—you're already reading and researching, after all, which is how you've arrived here. So let's assume you've already done your homework and created a really good product. Let's also assume you already know how to price it right, because creating a good product and pricing it optimally is the foundation of strong marketing and sales. If you're still doing your homework and are looking to answer questions on products and pricing, we highly recommend you delve into our article about PPC strategy
If you already have a desirable product and know how to price it properly, let's talk about marketing and address some of the other questions related to starting Amazon PPC campaigns.
When and how should I start with Amazon PPC?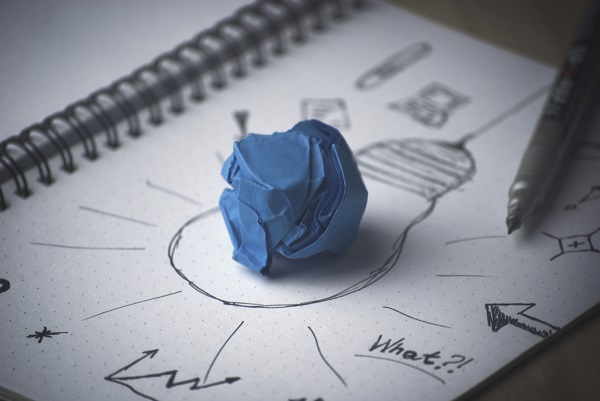 Many sellers aren't sure if they should start with PPC campaigns right after launching a new product. They wait and see how organic ranking, customer reviews, and sales develop within the first days and weeks. Some also try to experiment with prices, lowering them to match some of the cheapest offers on the first result page in an effort to generate sales and influence organic rankings.
If you're seeking early success, the "hope and pray" approach is not going to yield what you want. As an entrepreneur, you likely prefer to set and execute a strategy that will create long-term growth and profitability for your product. After all, "hope and pray" is not a strategy – it's a default position.
That's why we advise you start with your sponsored product campaigns right away. You won't have any page visits and you won't have good organic rankings, but those metrics will change with time with a good Amazon PPC launch strategy.
Learn in the aboved mentioned detailed article about how to set your Amazon PPC campaigns properly at the beginning of your product launch. You'll find concrete information on how to set your default CPC, your campaign's daily budget, and what ACoS you should target in this early phase of your product life cycle.
Should I start my PPC campaigns even though I don't have product reviews?

Many sellers wonder if it's advisable to start with Amazon Sponsored Products ads when their products don't yet have reviews. Sellers fear that conversion rates won't be good enough for them to hit their performance targets.
Is profitability your primary goal? If so, you're right to wonder. Conversion rates tend to increase with the quality and quantity of your product reviews—up to a certain point. Having little to no reviews definitely negatively impacts your profitability.
Remember, though, that profitability is only one part of the equation. Total reach is another important metric relevant to your success on Amazon. Reach depends on the keywords—or search queries—that Amazon considers your product relevant to. Next to product data, transaction history has the most impact on this relevance evaluation. Through your Sponsored Products ads, you can get this initial traction for relevancy.
Keeping in mind that your product will not be profitable right away, we advise you to be willing to make this initial investment in your Amazon PPC launch to generate reach and relevant data. Why? In the long term, you'll be better positioned to optimize your campaigns and your listing with the data generated by your early PPC campaigns. This reach will help you generate sales and earn reviews—and this effort together helps you attain sustained profitability.
How do I set my default CPC and daily budget?
As you prepare for your Amazon PPC launch, you're probably wondering how to set your default CPC and daily budget. For answers to these questions, we suggest you read our PPC strategy article. You'll find detailed suggestions to guide you. For more information about setting the right campaign budget and managing your total advertising cost, please read our post about Amazon PPC cost.
What does "Your offer is not eligible for advertising" mean?
If you've received this message, you're not alone. But you're probably wondering what it means and what you should do.
You are receiving this message, because you currently don't have the Buy Box. This is actually not necessarily something to be concerned about. This is a safety feature that ensures you benefit from the sales your ads generate. If you don't have the Buy Box, your ads do not generate impressions, clicks—or cost. Knowing that your ads will not generate any costs when you run out of inventory is good to know, right?
If you do have inventory, you should check your Buy Box Percentage in Seller Central. Simply go to "Reports" > "Business Reports" > "Detail Page Sales and Traffic by Child" item. The column "Buy Box Percentage" contains the information you are looking for.

If your Buy Box Percentage is below 100%, there are most likely other sellers offering the same product and consequently you are sharing the Buy Box. In this situation, the "error message" just indicates that you currently don't have the Buy Box, but that could change at any moment. Simply check your campaign statistics in 1-2 days again, and you will most likely see your first results.
If your stock level and Buy Box percentage don't explain the message, please check the following:
Do you have a new seller account?
If you created your seller account less than three months ago, you are generally not eligible for winning the Buy Box. If you have a personal account manager, he or she might be able to help you.
Does your product have missing or incorrect listing information?
Suppressed listings are not eligible, and if your listing is missing important information or contains incorrect information, yours may be suppressed. Fix this problem by editing the field containing the suppressed listing alert. You can do that via the "Manage Inventory" page, which you can find by hovering the mouse over the "Inventory" menu button in the Seller Central.
Has your product been removed from inventory?
Ads are not eligible for impressions if the products associated with them have been removed from inventory. This can also be checked by clicking on "Inventory" > "Manage Inventory."
Is your product listed in an advertising-restricted category?
Some product categories require approval or are generally blocked from advertising. Examples for products prohibited from sale are fireworks, certain chemicals, and illegal products. Products in the following categories are restricted and the seller has to be approved by Amazon: beauty, alcohol, and erotic items. Some categories are only restricted for specific periods of time, for example toys from November to January. The approval process for each category can vary, so it is best to investigate via support of your Amazon Seller Central and apply there for your required category.
Do you have more questions on this topic, or would you like to discuss your own ideas? Looking for more detailed advice on running profitable PPC campaigns to ensure your sustained success on Amazon? Please feel free to contact us or comment below. We are always glad to help.
https://www.quantifiedmarkets.com/wp-content/uploads/2018/04/Produktaunch.jpg
1800
3200
Michael Hecker
https://www.quantifiedmarkets.com/wp-content/uploads/2018/01/quantifiedmarkets_logo.png
Michael Hecker
2018-03-14 18:38:54
2019-07-02 09:16:49
How your next Amazon product launch can benefit from PPC campaigns